Hiring In Singapore
How can I Hire a Maid in Singapore?
16 August 2023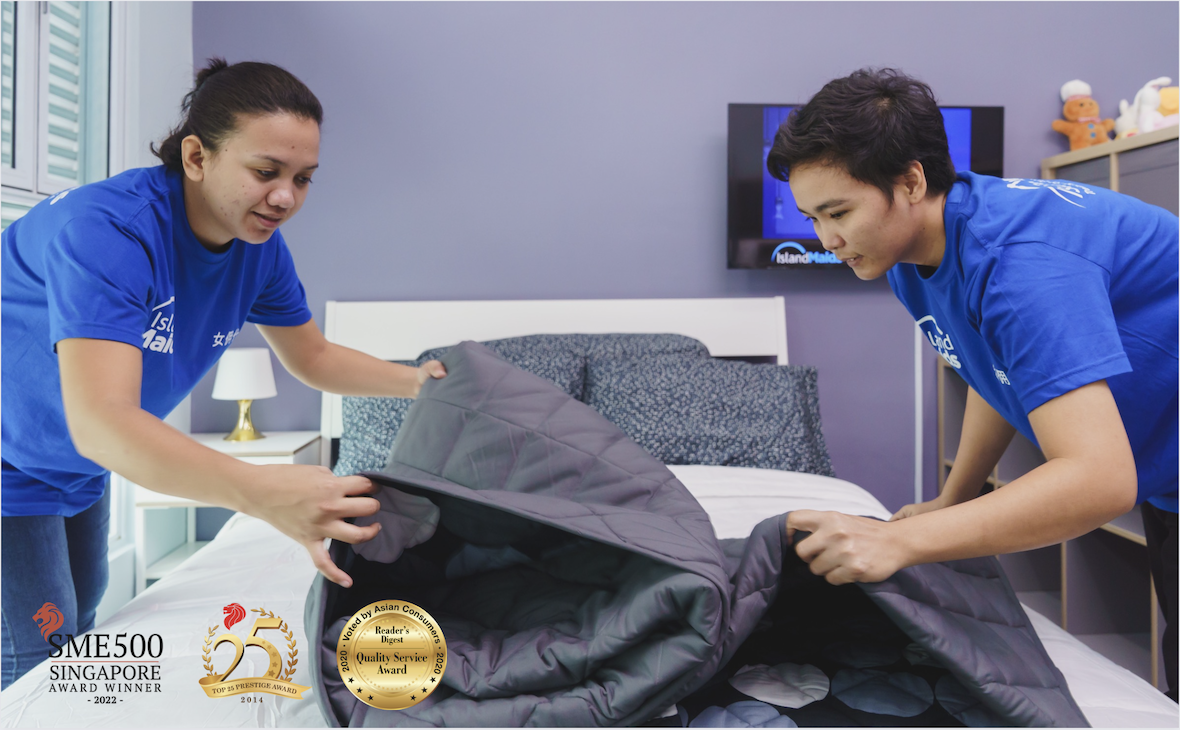 Hiring a maid (foreign domestic worker) in Singapore involves several steps and responsibilities. Over here, we outline a brief process so you get an idea on the maid hiring process.
Eligibility and Requirements
To hire a maid in Singapore, you must be a Singaporean citizen, permanent resident, or an expatriate holding a valid employment pass or work permit.
Selecting a Maid Agency
Choose a reputable maid agency that have a sizeable amount of maid profiles and those with service centres that you can visit. The agency will assist you in finding a suitable maid.
Finding a Maid
Work with the maid agency to find a suitable candidate based on your requirements and preferences. You can review profiles, conduct interviews, and discuss your expectations. You can consider hiring a maid from Indonesia, Myanmar, the Philippines, and Mizoram.
Application and Documentation
The maid agency will assist in submitting the necessary paperwork to the Ministry of Manpower (MOM) for approval. This includes the Work Permit application and the employment contract.
Security Bond and Insurance
As an employer, you'll need to purchase a security bond for the maid, which serves as a financial guarantee in case the maid violates the terms of the employment contract. The agency will guide you through this process.
You're also required to provide medical and personal accident insurance coverage for the maid.
Arrival and Orientation
Once the necessary approvals are obtained, your maid will arrive in Singapore and your Maid Agent will assist in completing all the necessary onboarding process such as arrival pick up, medical, attending the Settling-In-Program (SIP), issuing work permit, and bringing your maid to the Ministry of Manpower for thumbprint.
Settling In
Provide the maid with proper accommodations, orientation about your household routines, rules, and expectations.
Employment Conditions
Ensure that you follow the MOM regulations regarding working hours, rest days, and employment conditions.
Provide proper meals, rest time, and a safe working environment.
Communication and Support
Maintain open communication with the maid to address any concerns or issues that may arise.
Provide necessary training if the maid needs to adapt to specific household routines or care requirements.
Regular Check-ins:
Regularly assess the maid's well-being and job satisfaction. Conduct performance evaluations to ensure that both parties are meeting their responsibilities.
Renewal and Termination
Work permits are typically valid for two years. You can renew the permit if you and the maid wish to continue the employment relationship.
If you decide to terminate the maid's employment, follow the legal process and provide proper notice.

It's important to keep in mind that hiring a maid comes with significant responsibilities, and treating the maid with respect and fairness is crucial. Always stay informed about the latest regulations from the Ministry of Manpower and maintain open communication with both the maid and the maid agency throughout the employment period.

If you are looking to hire a maid and wishes to speak to a dedicated consultant, do contact Island Maids by clicking here.