Why engage our Maid Transport Services?
Costs savings
A 2-way taxi to-and-fro a certain location, for example, the airport has its costs too. And this does not include a trusted and efficient runner seeing your migrant domestic worker (MDW) through all the necessary processes and accompanying her throughout. Engaging our maid transport service will save you unnecessary cost wastage.
Time savings
The waiting time for hailing a cab or getting a transport on the day itself, the waiting time for a helper to check-in, and the moments spent waiting in between all add up, especially when you have other commitments or caregiving needs to attend to. Engaging our maid transport service will save you unnecessary time wastage.
Experience
Due to our years of experience with the various touch-points: airlines check-ins, Embassies, Flight and Ferry Terminals and the Ministry, our team of drivers are familiar with the respective locations, required documents and even check-in counters for a helper's departure. These are in essence, all time savings for you as an employer.
Fast Turn-around time
How to engage us? Just call us on your maid transport requirement. We will advise you what is needed and proceed to arrange the necessary for you ASAP.
4 Types of Maid Transport Service
A truly hassle-free process
In most instances like the end to end process administration, applications (dealing with respective embassies), and repatriation takes up long waiting time and increase the need to frequently travel to complete each task. To add to that, the documentation that is required for a process can add stress to the unfamiliar individual and might eventually lead to a wasted trip and increased administrative cost.
With many years of experience in the industry, we know exactly what is needed to get the job done efficiently and accurately. Let us help you save time and effort with our Maid Transport Services.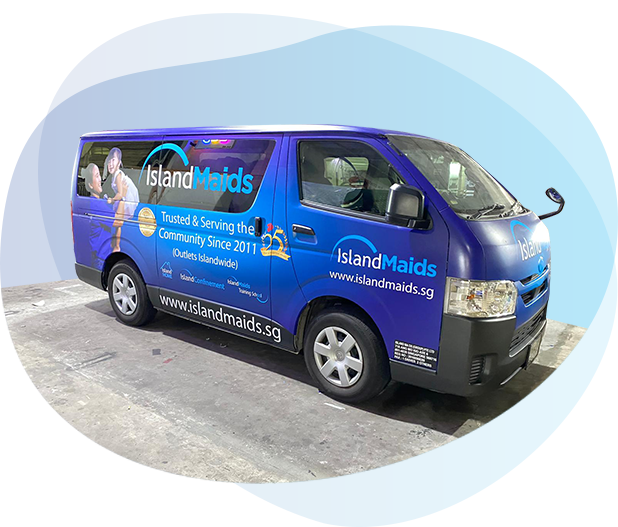 How To Book A Maid Transport Service?
Step 1

Drop Us An Enquiry

Let us know your maid transport or service requirements.

Step 2

We Will Contact You

We will respond within the day and advise you on the cost and timeline to complete the job.

Step 3

Book and Confirm Schedule

Once job is confirmed, we will book the transportation and prepare all the necessary documents to complete the job.