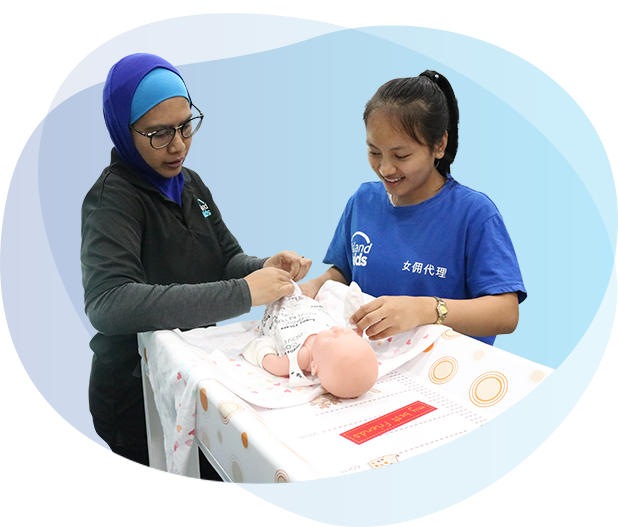 Find A Confinement Nanny You Can Trust
An Extra Pair Of Hands, An Experienced Help.
Once your little one is born, you will need even more time than ever; to rest, to recover, & to bond with your little one instead of having to worry about the endless tasks.
2 Types of Confinement Nanny Service
Hiring of Confinement Nannies

Say goodbye to postpartum nightmares. Our trained confinement nannies have the experience, aptitude and knowledge to help you navigate the stress and demands of caring for your new-born.

Learn More

Post / Prenatal Massage

A CHANCE TO REST, A CHANCE TO HEAL. Our popular Javanese Pre-Natal Massage involves our massage therapist using every part of her hand to knead away and soothe your mind and body.

Learn More
A truly hassle-free process
As an experienced Confinement Nanny Agency, we eliminate the uncertainty and unforeseen costs that may come with the hiring of a Confinement Nanny in Singapore. With our full suite of services, you can be assured of a smooth hiring journey from start to finish.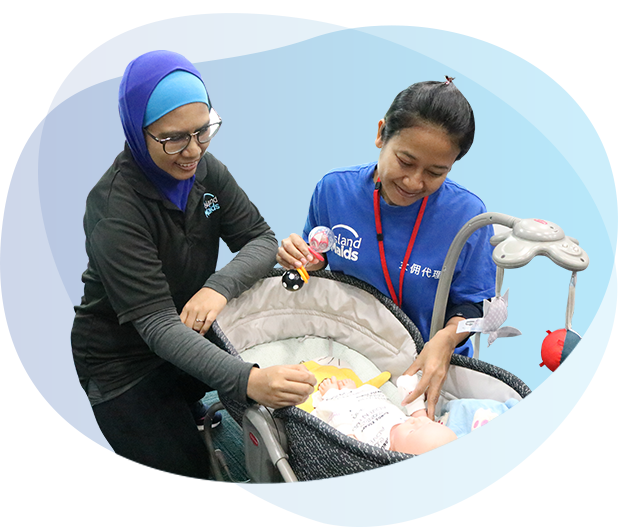 3 Steps To Hire A Trusted Confinement Nanny
Step 1

Choose Your Branch

With 8 branches conveniently located island-wide, you can visit any one to kickstart your hiring journey.

Step 2

Speak To Our Consultant

We'll understand your caregiving requirements and recommend you a Confinement Nanny based on your Confinement Needs.

Step 3

Your Hiring Journey Begins

We will get the Nanny prepared for the job and complete the end to end paperwork, applications, and processes. Leave that hassle to us.